Kristopher T. Blume is the Fire Chief of Meridian Fire Department, Idaho. With over two decades of fire service experience, he is an author, lecturer and independent consultant. He is a graduate of the Executive Fire Officer (EFO) program and is an instructor at the National Fire Academy. As a student of the fire service, Blume is focused on values-driven, mission-focused leadership for the profession.
Chief's Message
---
Welcome to the Meridian Fire Department website. Meridian is the second largest city in the state of Idaho and located in the heart of the Treasure Valley.

The men and women of Meridian Fire are values-driven and mission-focused on protecting and enhancing our community through our guiding principles of professionalism and compassion.
 
We work to reduce loss of life and property, improve response outcomes, and increase public education around fire safety, in collaboration with IAFF Local 4627, our elected officials, and the public.

As Meridian continues to grow, our mission includes expanding needed fire facilities and implementing strategies of innovation, professional development and citizen involvement to further safeguard and protect our community.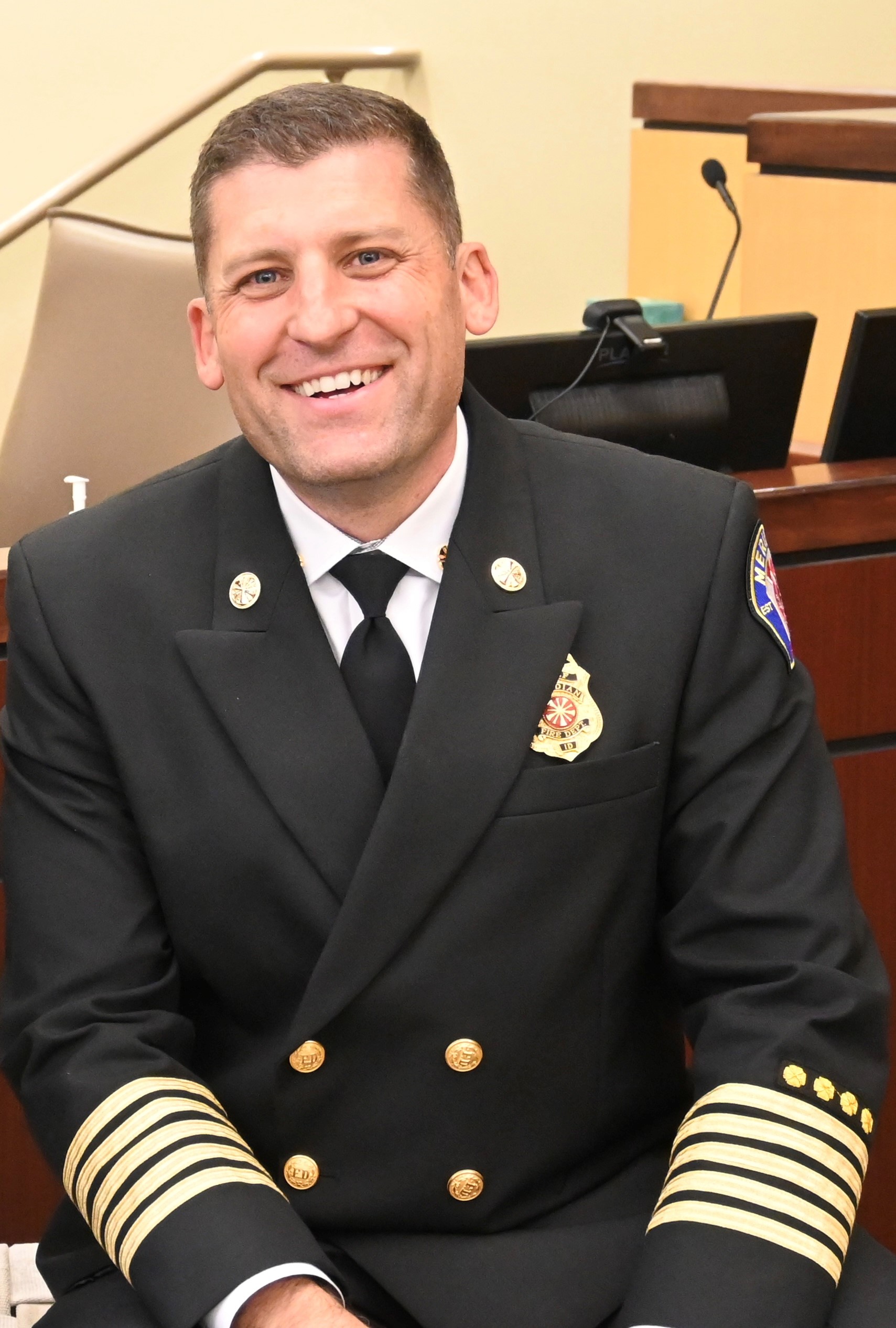 Email: kblume@meridiancity.org