A Peer-To-Peer Art Exchange throughout Art Week. September 16-23, 2023 | Downtown Meridian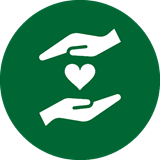 3. Share it
Share by hiding your art in downtown Meridian
Notes for Art Hiders: 
We would love to have art out on the town all week long. Please share your artwork on multiple days if you are creating an abundance of art. 
Post hints to where your art is hidden using our hashtag #MeridianArtDrop.
Disclaimer: Art Drop is a peer-to-peer art exchange opportunity promoted by the City of Meridian. Art Drop artwork is provided by private parties and is not reviewed in advance; the City of Meridian is not and cannot be responsible for the content of Art Drop art. To make Art Drop a positive experience for everyone, the following material is not allowed: profane, obscene, indecent, violent, or pornographic content and/or language; content that promotes, fosters or perpetuates discrimination or defamatory or personal attacks; content that promotes illegal activity, is not original, or infringes on another person's copyright or other legal rights; or components that are unsafe in any way. All persons participating in Art Drop assume any and all risks related to such participation, some of which are unknown. All Art Drop participants must obey the law at all times. The City of Meridian will not assume responsibility for any injury, death, property loss, or property damage resulting from or related to any person's participation in Art Drop. The rule of "finders keepers" shall be strictly observed; when an artist leaves a piece of artwork for Art Drop, such artwork shall be available for any person to find and keep permanently, and the artist shall have no further ownership interest of any kind in such artwork. All Art Drop participants consent to the publication and/or use of any photographs or recordings of the Art Drop artwork by the City of Meridian or members of the public for any purpose, including advertising, marketing, public information, and/or posting on social media.