Businesses choose Meridian. The City of Meridian acts every day to ensure broadly-shared prosperity across our City - by modernizing our infrastructure; cutting red tape to attract more business and investment; strengthening the region's key sectors, and supporting the entrepreneurs and small business owners who represent the heart and soul of our local job market.
Latest News
Whether it's breaking business news or important economic updates, we know your business succeeds when you have all the facts. Want to learn more? Read on to hear what's happening in Meridian.
Meridian, ID, is one of the best cities to live in America
Livability June 14, 2023
Boise airport celebrates opening of new public parking garage
KTVB7 August 22, 2023
Meridian's mayor wants his city to become a 'health care epicenter.' Here's his vision.
Yahoo! Life June 5, 2023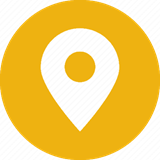 Location
33 East Broadway Avenue
Meridian, ID 83642
Monday-Friday, 8:00AM-5:00PM