Brad Hoaglun grew up in Meridian, graduating from Meridian High School and the College of Idaho, with honors. He married his high school sweetheart, Chandos, and raised their son and daughter in Meridian.
His first experience working in local government began in 1986 when he served as the assistant to the mayor and city council in Boise. This was during a critical time in the development of downtown Boise, and he was involved in the collaborative process between city leaders, local businesses, and citizens that brought about the beginning of the current downtown Boise and subsequent location of Boise Towne Square mall.
Both Brad and his wife have owned and operated their own businesses, and he has worked at all levels of government in a variety of capacities. Brad previously served on the Meridian City Council, appointed by Mayor de Weerd to fill a vacant seat in 2008. He ran for re-election in 2009, winning a four-year term. Due to a change in employment, he did not run in 2013. Brad currently works for Mission Aviation Fellowship in Nampa as director of communication.
In their free time, Brad and Chandos enjoy spending time with their three grandchildren, exploring Idaho's backcountry, and finding new varieties of fruits or vegetables to grow in their garden.
Meridian created six City Council districts in 2022 to comply with state law, but elections will not be held by district until November 2023. During this interim period, Council President Hoaglun will represent District 3, even though he is a long-time resident of District 2, because District 3 corresponds to his existing seat number.
Term expires: January 2024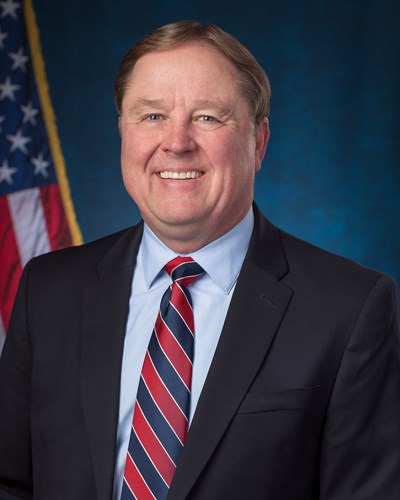 To contact Brad Hoaglun:
E-Mail: bhoaglun@meridiancity.org
Phone: 208-489-0540
Address: 33 E. Broadway Avenue
Meridian, Idaho 83642