The Recycle a Bicycle Program is a partnership between the City of Meridian's Solid Waste Advisory Commission and Republic Services. They work together to refurbish recycled bicycles for those in need. In April and May, community members may request a free bicycle for themselves and family members through the City's online request form. In addition, Meridian residents can visit the Recycle a Bicycle booth to try out and take available free bikes during the Meridian Parks' Unplug & Be Outside Kick Off Event.
The 2023 online request form is closed. Please check back in spring 2024. 
Unplug & Be Outside Kick Off Event
Location: Kleiner Park (Kleiner Memorial Pkwy, Meridian), Shelter A1
Date: Saturday, May 13th | Time: 10 am to 2 pm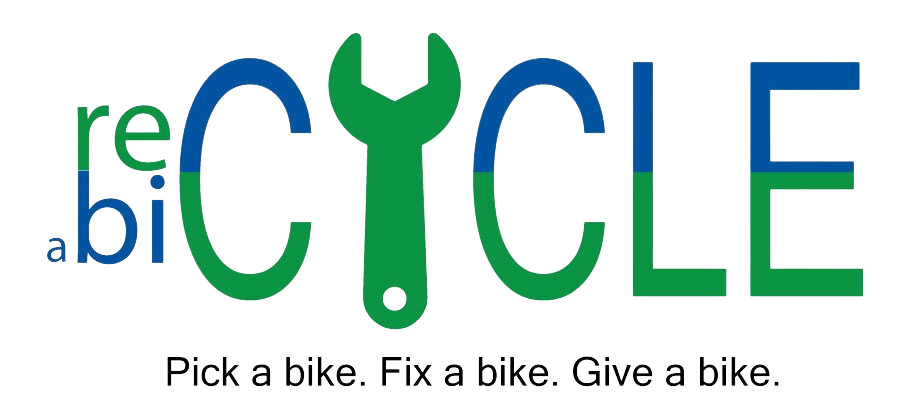 How to Request a Bicycle
---
Anyone can request a bicycle for themselves and for family members. There is a limited number of bikes; priority will be given to Meridian residents as this is a Meridian-based program. We love giving bikes away and have yet to turn anyone down. To be placed on the list to request a free refurbished bicycle, click the "Request Form" button at the top of the page.
How to Pick Up a Bicycle
---
There are two ways to take part in getting a free bicycle.
Complete the online request form above. Details on pickup dates, times, and location are displayed on the form.
The second way is during the City of Meridian Parks' Unplug & Be Outside Kick Off Event ». The Recycle a Bicycle Program will have a booth where volunteers will have bikes out to demo and take home. Bike availability at this event is on a first-come, first-serve basis.
About Recycle a Bicycle Program
---
The Recycle a Bicycle Program started in 2017 at Republic Services' Meridian Transfer Station (MTS) in an effort to recirculate refurbished bikes back into the community. Republic Services has containers at the MTS where the public can drop off no longer wanted bikes. Volunteers from Meridian's residential community and the Solid Waste Advisory Commission sort through all the donated bicycles and either repair the usable bikes or recycle the ones that are too damaged. The Program has worked with several other donation groups, including the Boise Bicycle Project. In addition, the Program works with homeless shelters, veteran groups, Caldwell Housing Authority, and other organizations to help connect bikes to individuals and families in need.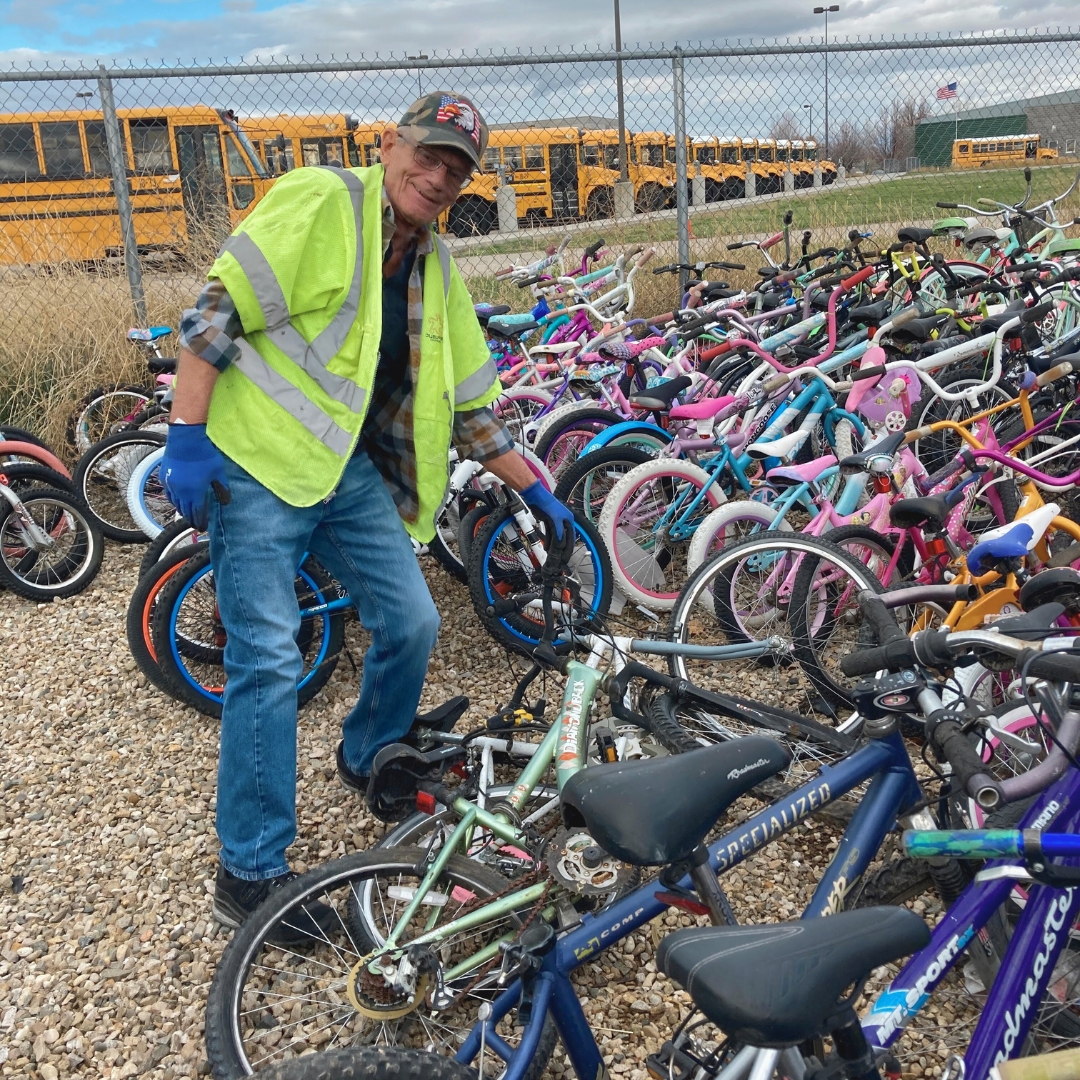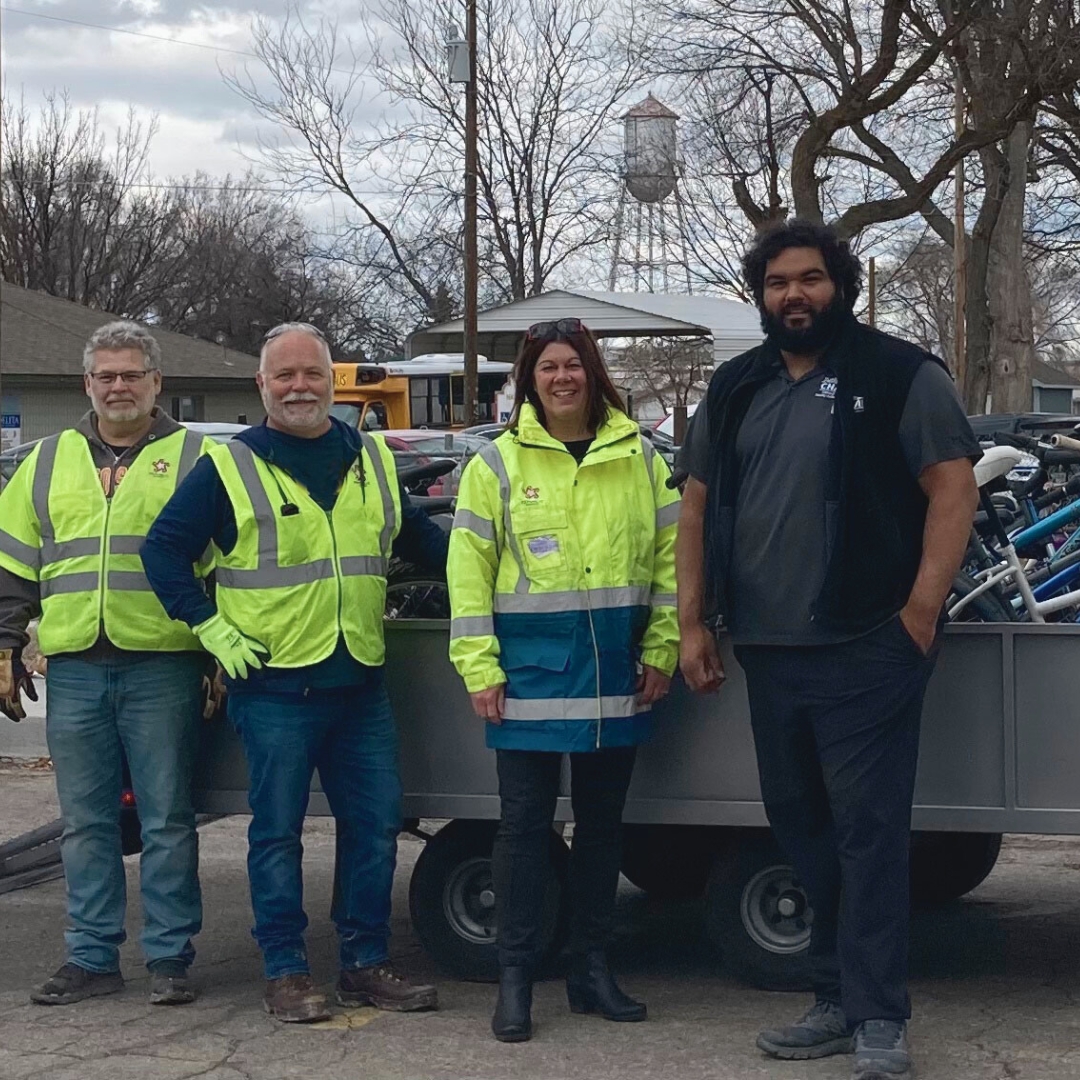 How to Contact the Recycle a Bicycle Program
---
If you have inquiries about how the Program works, how to get involved, or if you represent an organization that is in need of bicycles, please email Rachele Klein with Republic Services at csidaho@republicservices.com.