Focus on fun and learning basic skills for different sports! Campers ages 6 - 11 will be introduced to and develop skills in soccer, basketball, and flag football, as they learn the rules of the game. Along with the drills and non-competitive games, we focus on self esteem, positive attitude, sportsmanship and meeting new friends.
Camp Dates: June 13 - August 5, 2022
Camp admission is TBD
​
​Like many other businesses, we are feeling the pinch of staffing shortages. Therefore, we will not be accepting registrations on Friday, April 8th until we are confident we can hire an adequate number of recreation camp counselors to safely supervise these activities.  

If our target staffing levels can be achieved by May 2nd, we will then open registration on May 4th.

Please continue to check the website for updates. 
Tip: Under the "Youth Activities" tab select your camp site and week.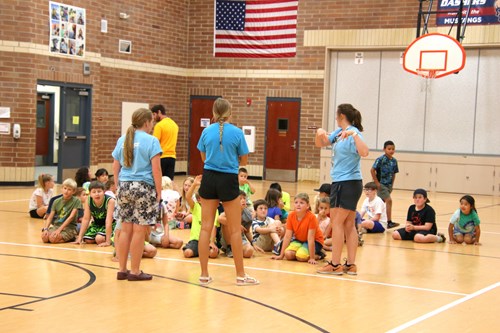 Child Profile Sheets
---
Child profile sheets are necessary for each camper once every calendar year.  These forms are necessary for participation in camp and we ask that you turn these in the week prior to the beginning of camp. Please email to recreation@meridiancity.org, Fax 208-898-5501 or bring the forms into the Parks and Recreation Office 33 E. Broadway, Suite 206.