Look for: Caution, Danger, Poison, Warning, Corrosive, Flammable, Explosive, Oxidizer, Irritant, Environmental Hazard. 
Don't Dump it! Don't Toss it! 
---
Leftover household products that contain corrosive, toxic, ignitable, or reactive ingredients are considered to be household hazardous waste (HHW). These products contain potentially hazardous ingredients and require special care and should be brought to a HHW Site for proper disposal.
Please help to keep Meridian Fire Department, your Republic Services driver, and our environment safe by properly disposing of Hazardous and Electronic Waste.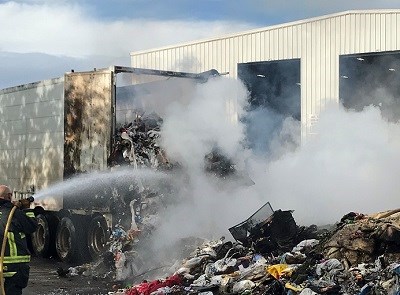 Meridian's HHW Site Contact and Hours of Operation
---
Phone: 208-345-1265
2130 West Franklin Road. Meridian, Idaho 83642 (at Republic Services' Office)
Open every Monday (except Holidays) from 12 pm - 7 pm
A good rule of thumb is to look at the total of the materials you want to bring to the mobile event and estimate its quantity. If the quantity is greater than 25 gallons, that quantity should be taken up to the Ada County Hazardous Materials Collection Facility.
For more information, visit their website at adacounty.id.gov/landfill/waste-types-solutions/hazardous-waste/#how_to_dispose_hazardous_waste
If a collection vehicle is not on-site, DO NOT leave items as it creates hazardous conditions. 
For more information, visit the Ada County Landfill's website at adacounty.id.gov/landfill/WASTE-TYPES-SOLUTIONS/Hazardous-Waste/» to learn how to properly handle and dispose of household hazardous wastes.