The treatment of our community's wastewater is our front-line defense against the contamination of our pristine rivers, streams, and drinking water supply. That is where Meridian's Wastewater Resource Recovery Facility (WRRF) comes into play. The primary objective of the WRRF is the protection of the City's water supply.
Emergency wastewater/sewer contact: 208-888-2191
For information about stormwater, please contact ACHD at (208) 387-6100 or visit their website at achidaho.org ».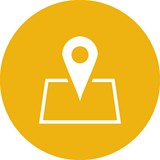 Location
3401 N. Ten Mile Road
Meridian, Idaho 83646
Monday-Friday, 8:00AM-5:00PM