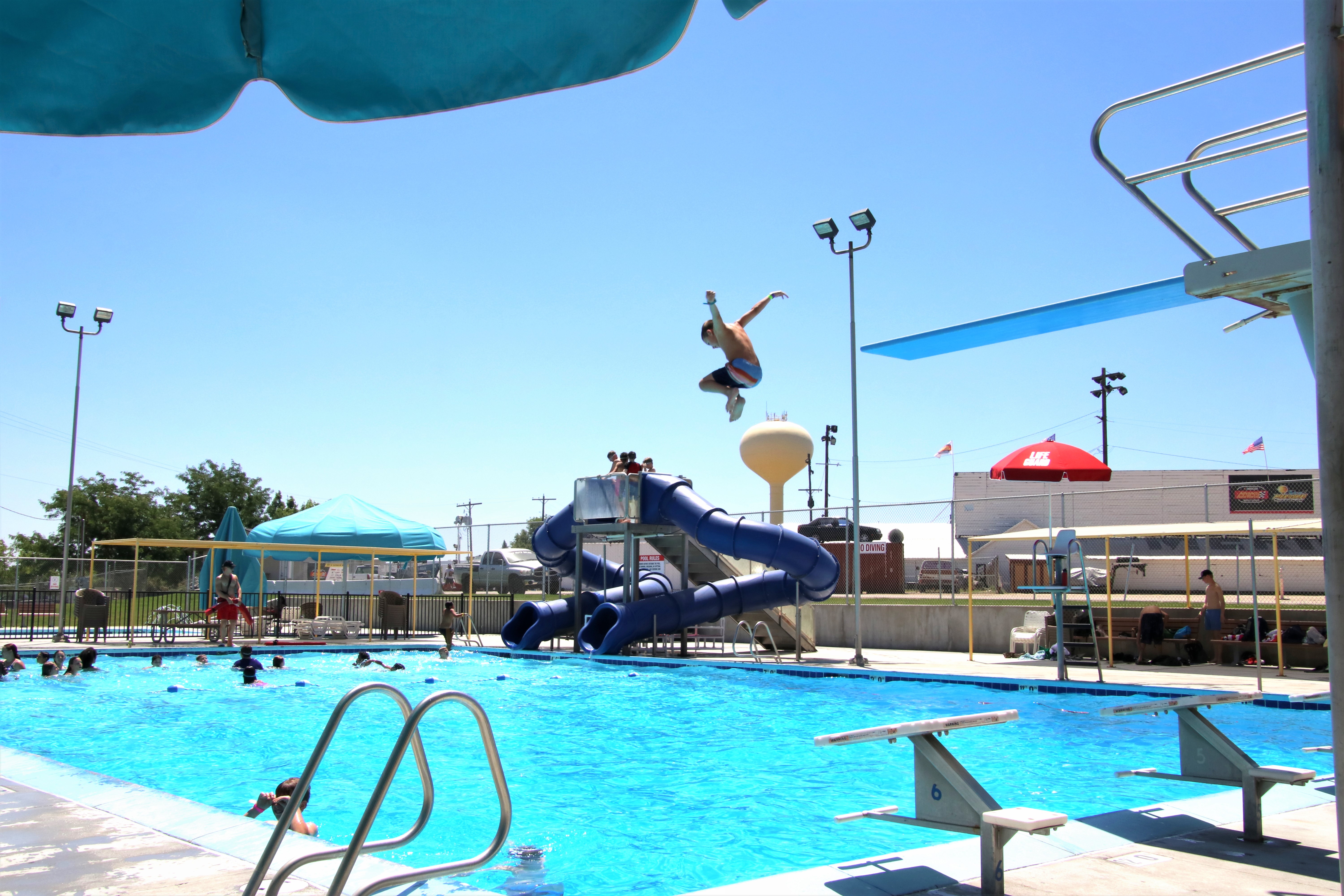 Our big pool, and kiddie pool are both heated to 84 degrees
ADA accessible: ADA chair located in shallow end of main pool, please let our front office staff know if you need any assistance with use of chair - we are happy to help! 
3 meter diving board (high dive)
1 meter diving board (low dive)
1 set of twin slides
1 corner slide
Our Kiddie pool is an enclosed area that includes 1 slide with a splash mat, zero depth entrance with handrail assistance, and 3 large umbrellas for maximum shade for small children. 
6 , 25 yard lap lanes used for Swim team practice, and upper level swim lessons
Chlorine fed pool, UV system, and closely monitored chemicals to ensure safety of all patrons and staff. 
All of our staff including Lesson Instructors, Maintenance, Front Office, and Lifeguards are certified with Ellis & Associates.
All staff attends biweekly training to maintain certifications, stay up to date on all thing's safety, collaborate on ways to enhance our swim lesson curriculum, and other various training topics that we try to consistently utilize here at the Meridian Pool! 
A large percent of our staff, (and even some of their parents!), grew up coming to the Meridian Pool, whether it was for Lessons, Swim Team or some good 'ol summer memories! 
Our overall goal is to provide the same safe, inclusive and fun filled environment for our community to enjoy as much as we all have throughout the years!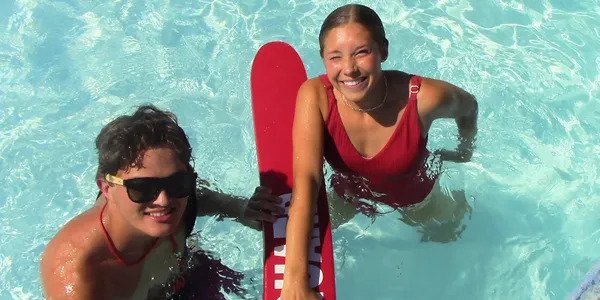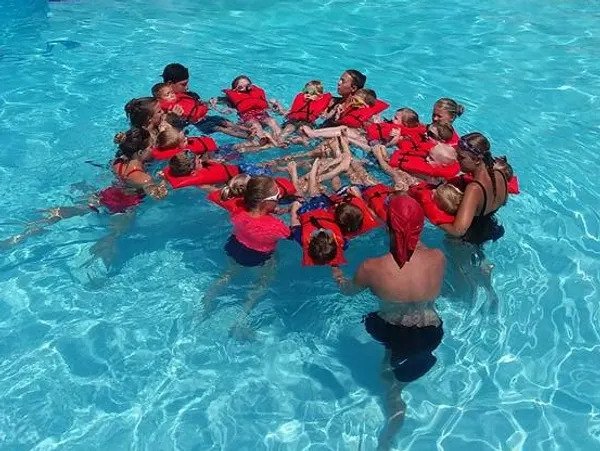 We are a proud affiliate of Jeff Ellis Swimming (JES)  
Why we switched:
Nationally and internationally recognized swim instruction program.
Innovative and effective teaching methods.
Safety concepts built into the curriculum at every level.
Swim curriculum developed by our very own MP staff.
We are proud to host, and support our community swim teams here at our facility!
For year round swimming: Streamliner Aquatics »
For Summer swimming: Meridian Killer Whales »
For Fall swimming: Please contact your local High school swimming coach!