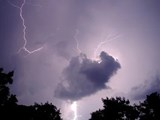 Lightning
  Staff will clear pool and pool deck upon initial sighting of lightning in the surrounding area. For every strike spotted, Pool will remain closed for an additional thirty minutes.
  Example: Lightning strike seen at 1:37pm, if no other strikes occur, pool will reopen at 2:07pm. 
 Open Swim policy: No refunds, or free entry passes will be administered in the event of lightning during Open Swim.
  Swimming Lessons policy: As our lessons are thirty-minute classes, the odds of lightning cancelling 2 classes back-to-back are very high, and in some cases, may close the entirety of either Morning or Evening lessons. Regardless, any lessons that are interrupted by lightning prior to the last day of lessons, will be offered a makeup day. This makeup day will remain at the same time as your child's assigned time and will take place on the second Friday of each Session (ONLY in the case of lightning).
  Example: On the third day of Session 1, lightning was first spotted at 4:54pm, and continued throughout the evening, ultimately cancelling all PM lessons. Makeups are offered to parents for the following Friday, June 16th for ALL evening lessons, at no additional cost to enrolled participants.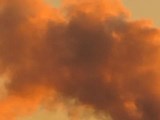 Smoke
Air quality is constantly monitored, and precautions are taken to ensure the safety of our staff, and beloved community.
Additional Information
As an outdoor facility, we adhere to state regulations that require the facility to close in the event of any unfavorable weather that may put individual's health at risk or in danger. 
No swim lesson refunds/ makeups or open swim refunds will be issued due to unfavorable weather such as, but not limited to: rain, overcast conditions, hail, wind, cold / hot temperatures.
Any weather related cancellations or closures will be posted on our website, and swim lesson participants will be contacted by phone.